The Archway
A big dramatic launch deserves a big dramatic entry point.
Theaters of Intelligence
The "Discovery Center" was split up into three main areas to show how sales, service, and marketing are all made smarter with AI.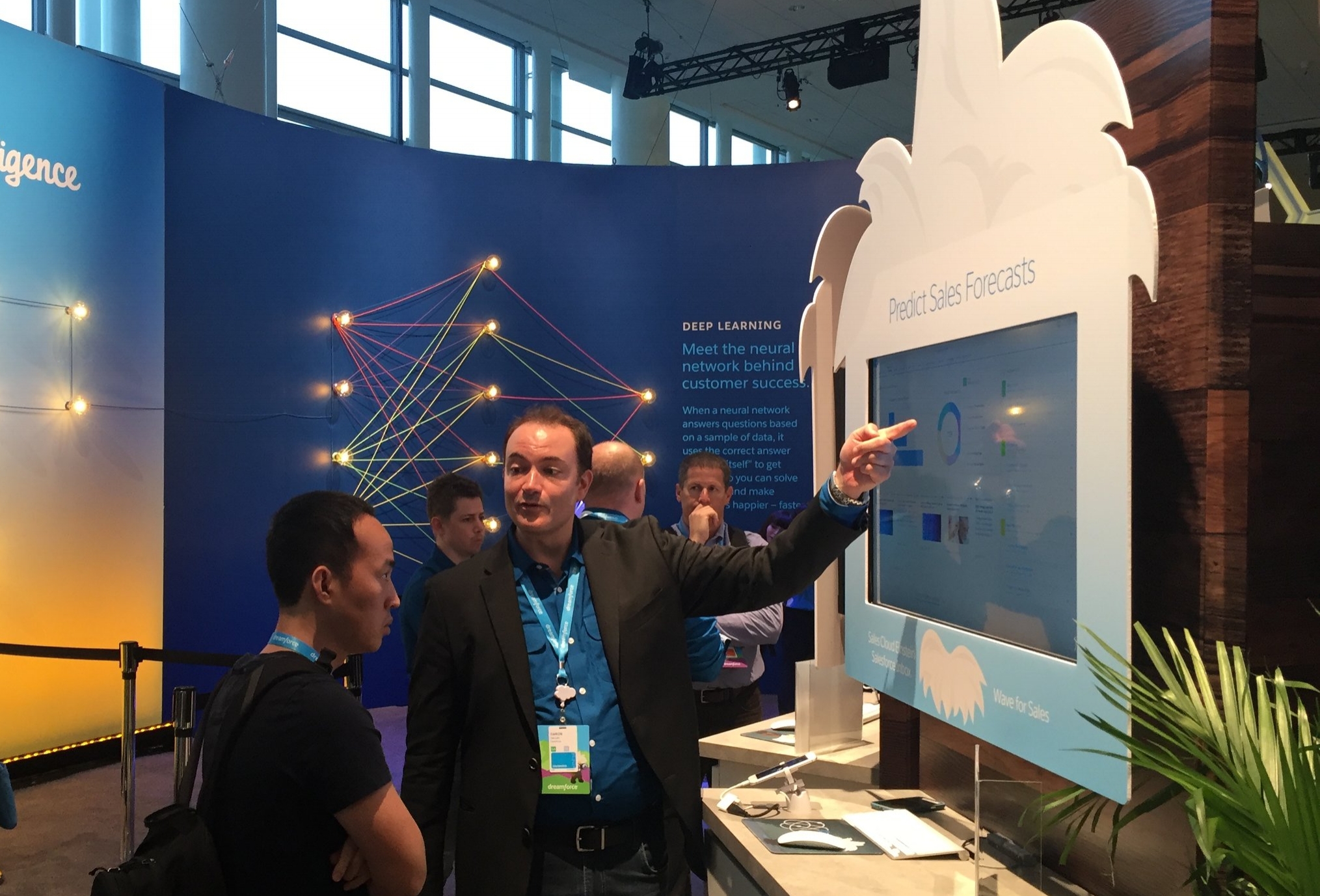 Demo Kiosks
We integrated demos into the experience as you went through.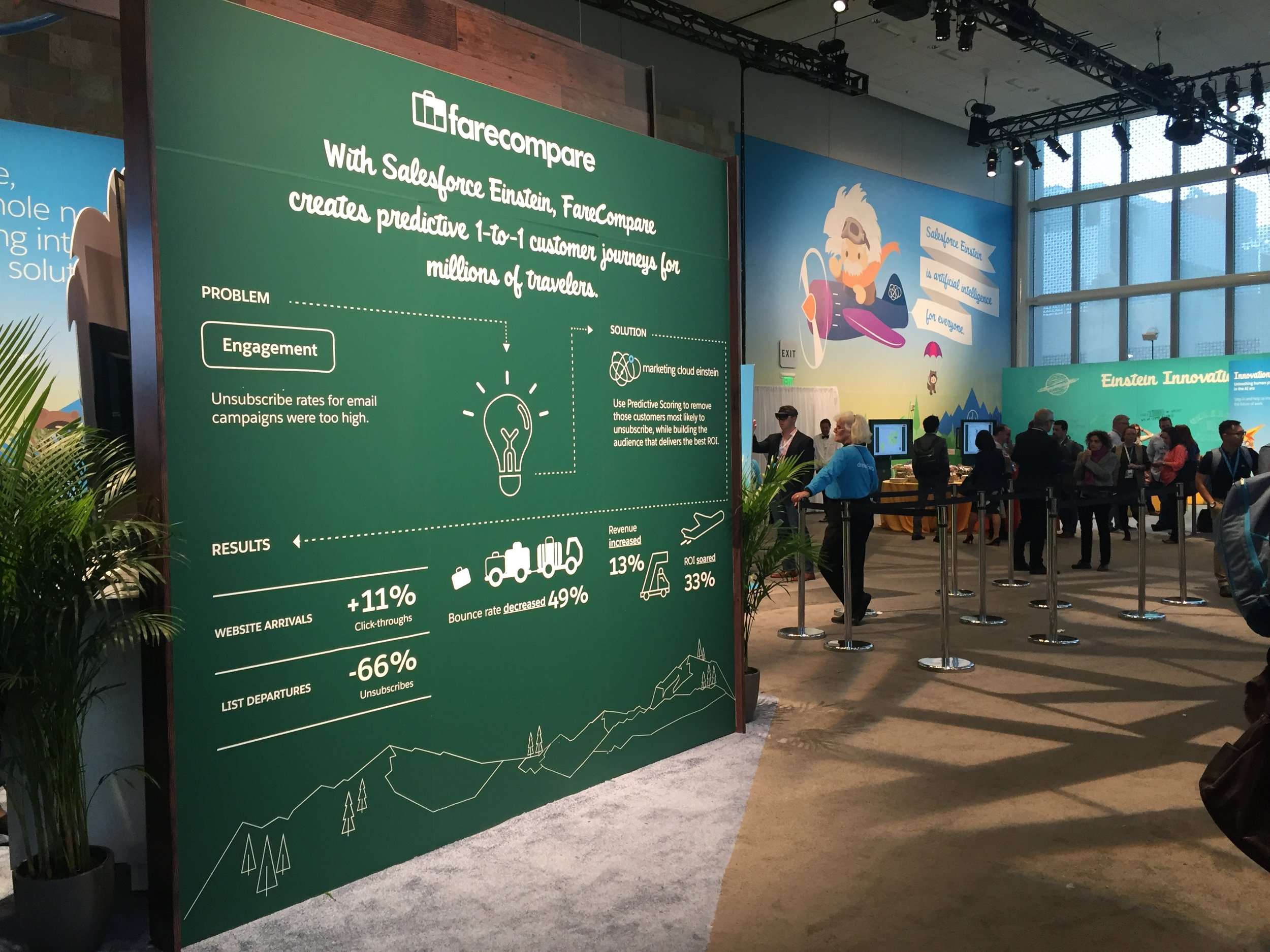 Customer Use Cases
How were companies succeeding with Einstein already?
We told the story chalkboard style.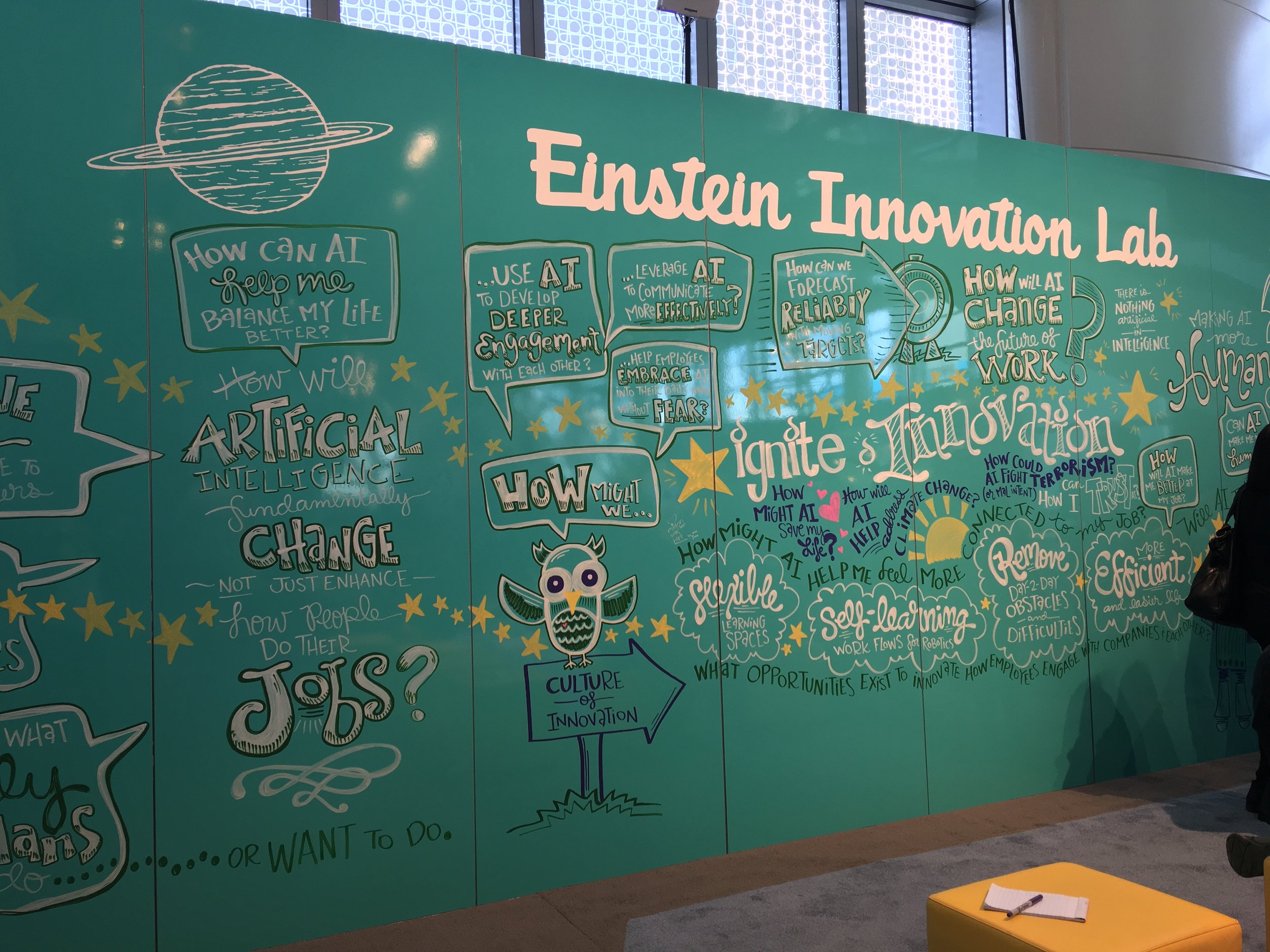 Innovation Lab
To really get people to participate in learning about AI and tell us what they were looking for, we let people draw us a picture. Probably one of the funnest ways to build a product and marketing roadmap.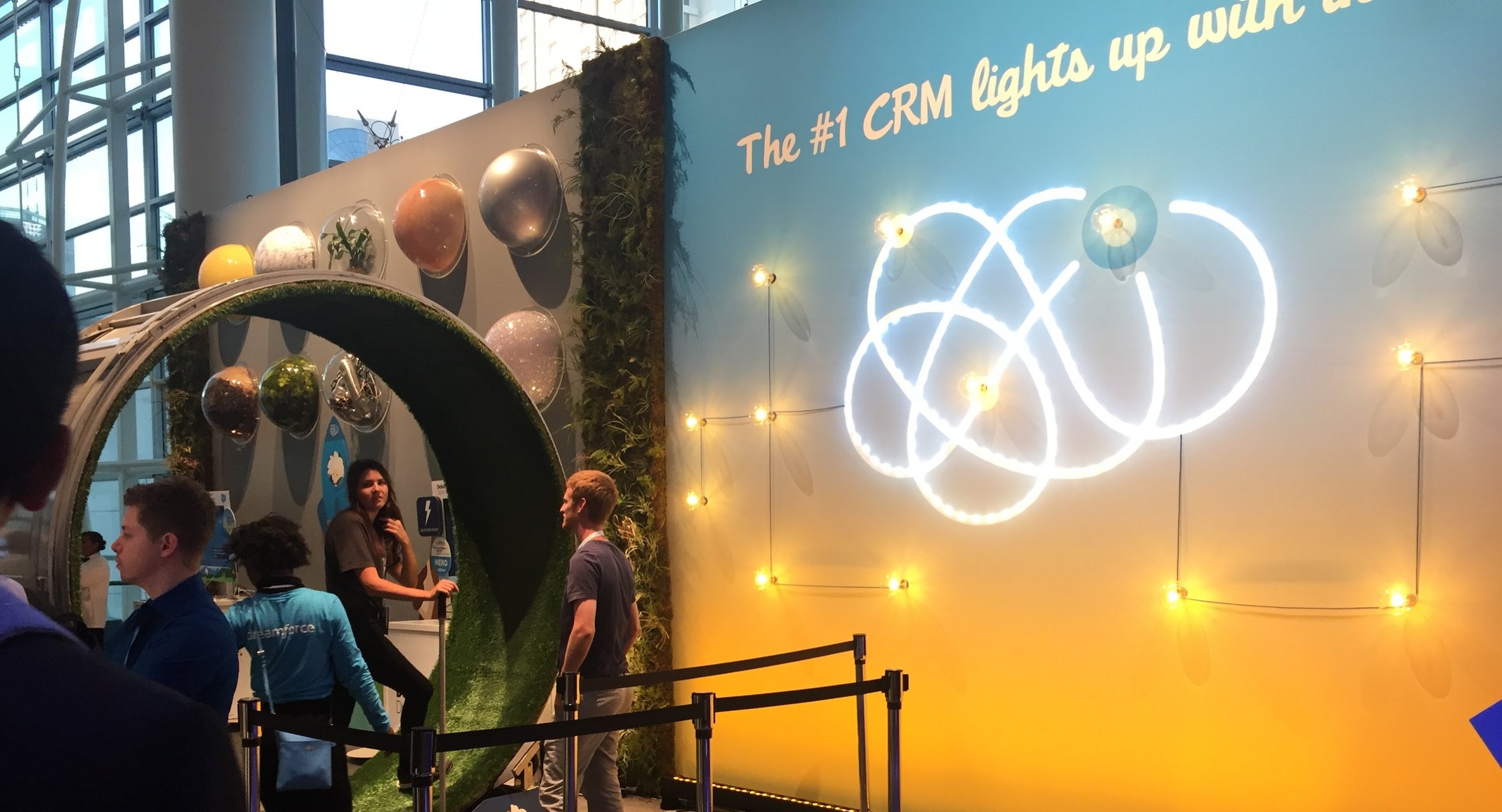 Einstein Hamster Wheel
You are at the center of power in the Einstein Hamster Wheel which lights up the Deep Neural Network on the wall nearby. Goofy? Sure. But why should CRM be boring?