Bring Your Data To Life
This was a "sizzle film" that opened the Data.com Dreamforce Keynote. Stardust in LA did the animation. Andy Beach wrote the piece.
CareerBuilder
Showing how customers succeed is a core selling strategy for Salesforce. Here's how CareerBuilder put people back to work in the years following the great recession using Salesforce and Data.com. It was used in the product keynote at Dreamforce.
Boardroom
What does Data.com really do for you? This is the first in a series to answer that question created by myself and Thomas Broening, an amazing DP.
Open Doors
The doors to a business are beautiful barriers. I wrote and edited this at home.
Hallway
Behind every door, there is a department. But big businesses have a lot of hallways. Are you in the right one?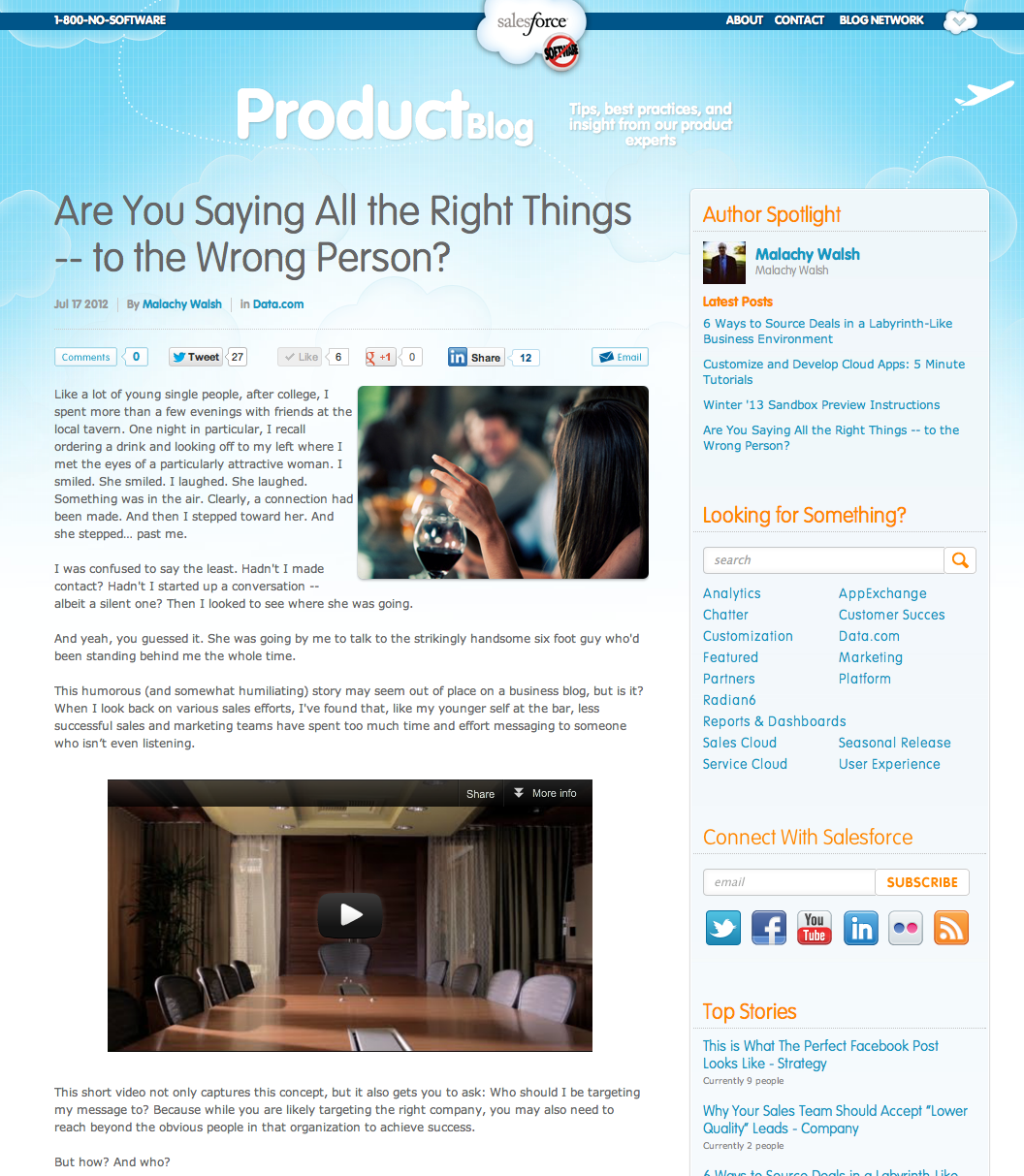 Data.com Doors Social
Here's an example of the social which drove to the blog and fed top of funnel interest. It was retargeted to current Salesforce customers who would benefit from adding Data.com to their CRM.
Data.com "Doors" Blog
We built blogs and social components around each video to drive interest. I wrote all of it.