Echo Engineering: Finding More Customers. She saw big returns on her first email marketing campaign without a big staff of marketers.
PENDO: Winning More Customers. A clean, clear process to his sales team ensured predictable and sustainable company growth.
PREM GRP: Keeping More Customers. Making sure every tenant in an apartment complex is well taken care of starts with a customer service tool that works for everyone, whatever time it is.
Pley: Growing the Business. Solving problems every day is easier if you start with a platform you can be confident can handle whatever may come tomorrow.
Find, Win, Keep, Grow at Dreamforce
Working with IRON Creative, Tricia Gellman (Product Marketer for SMB), Tyler Warrender (AD), and GPJ Events, I lead a team to create a compelling event space at Dreamforce.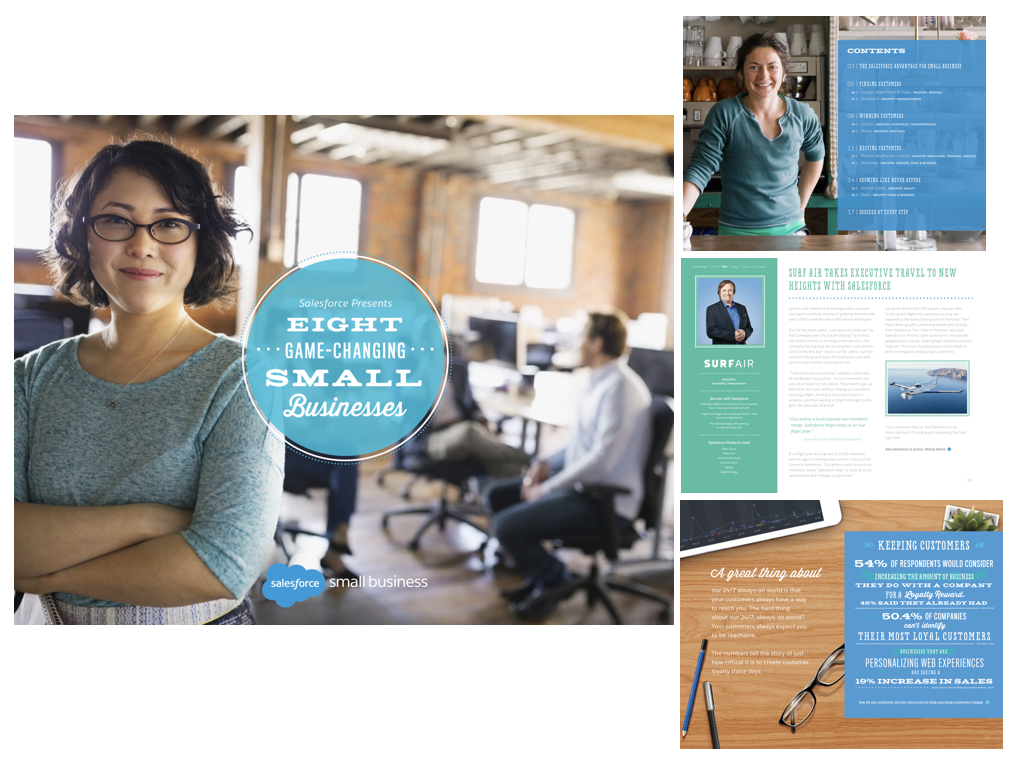 8 Game-Changing Small Businesses
We printed a showcase of eight companies using Salesforce to find, win, and keep more customers — and grow faster. Lindsey Selden at IRON was the AD.